It is simply my nature. Believing that we all deserve to have something that is uniquely ours. And it doesn't need it to be outrageously expensive. And it might even be meaningful. That's my nature and, with the exception of the Horse ToTem, every piece is hand made by me. Something bigger than me, inspires me to keep hand crafting singular designs for each and everyone of you.
A Bucks County Pennsylvania girl, I grew up riding my horse through strawberry fields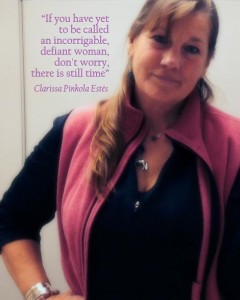 and peach orchards, across creeks and into snowstorms.  The lessons I learned by caring for, and being cared for, by my horse Oaky have served me well.   You might have a mentor of your own, someone or something that supported and guided you along the way.  My metal smithing is a tribute to those that have encouraged me to stay true to myself.  I'd like to design a symbol for you to wear, or gift, that continues that show of respect.
Barbara Silcox, thank you for taking me under your steely wings and showing me the beauty of defiance.
Anthony Heyl, thank you for the opportunity and gentle encouragement to play with sterling and brass without guidelines or expectations.
Read my recent interview with RebatesZone.
Love & Happiness,
Amy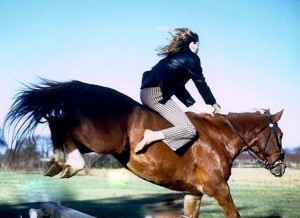 Please scroll down for navigation, thanks