A
Bucks County Pennsylvania girl,
I grew up riding Oaky through strawberry fields
and peach orchards, across creeks and into snowstorms.
The lessons learned during those magical years have served me well. Dedication, discipline and gratitude.
You might have a mentor, someone or something, that supported and guided you along the way.
Metal smithing is my way of acknowledging those that have encouraged and supported me.
I would be honored to design a symbol for you to wear, or gift,
that continues that show of respect.
Love & Happiness,
Amy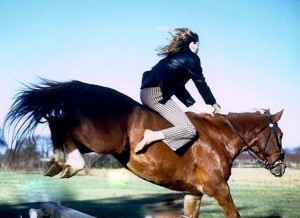 Friday Arts Interview
An interview with RebatesZone.